Bulletin Board
Bulletin Board announcements may include flyers, videos, or other communication methods that would benefit out church members and others in the community.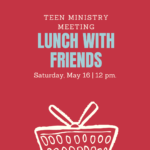 Teen Ministry presents "Lunch Among Friends"
Teen Ministry Meeting Saturday, May 16, 2020 at 12pm
Join us on Google Hangouts and Invite a Friend
https://meet.google.com/hvj-vxjo-szr?hs=122
Join by phone
‪+1 513-468-1018‬ PIN: ‪514 394 675‬#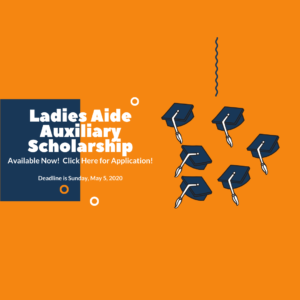 The Ladies Aide Auxiliary invites high school graduating seniors of New Providence to apply for its scholarship. More information is provided
HERE
.